Sesame Black Exfoliated Pavers

from AUD

$17.20

(per piece) from AUD

$95.56

(per m²)

Sesame Black exfoliated pavers, also known as Ash Black, is a new premium dark granite. The speckled mix of small white, grey and black crystalline minerals gives a slight salt-and-pepper look to this handsome stone when observed up close. When installed, the colours blend to create an attractive surface of soft, darkish grey with a clean, even look. Its compressive strength and density greatly exceed the minimum requirements for granite building stone, making it ideal for high-traffic areas.

Also available in stock is 600*300*40mm

Select options

Granite has been a stone of choice throughout the world for thousands of years because of its beauty, durability and versatility. Today, homeowners choose to install granite both indoors and outdoors for the same reasons that people used it in the past. It is attractive, water-resistant, strong, needs minimal care and lasts a long, long time. It comes in many colours, including black, dark grey, red, green, tan, white, deep blue and maroon.
Outdoor & General offer a wide selection of granite pavers that can be used in many applications. Install them around pools, as driveways, as walkways and as courtyard paving. Use them to create a meandering stepping stone path through your garden.
For public buildings, office complexes or multi-housing areas, granite is a suitable, durable stone for concourses, fountains, entryways, flooring and landscaping. Here are some questions and answers about natural stone granite pavers.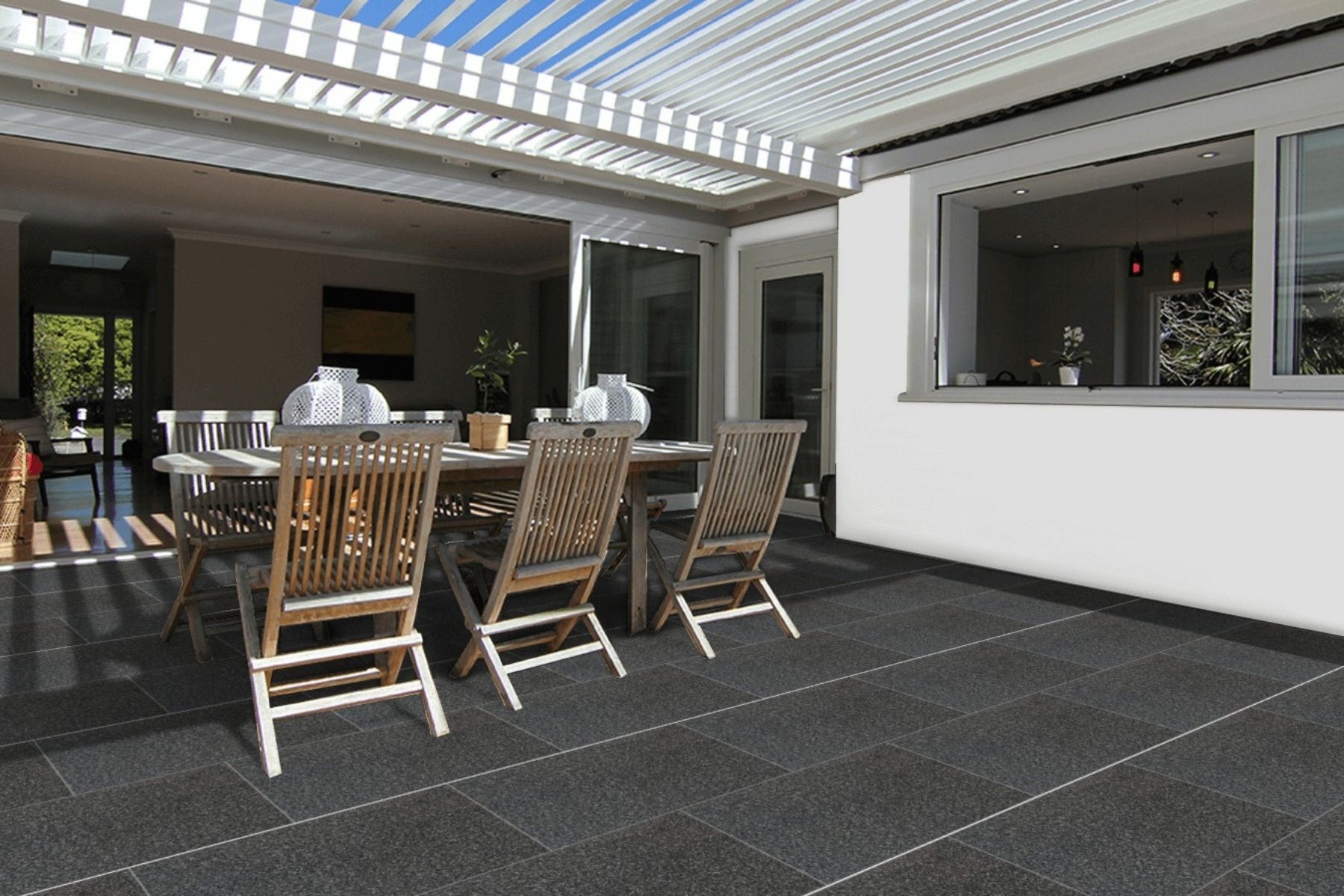 What is Granite?
What are Granite Pavers?
Where are Granite Pavers Used?
What are The Benefits Of Granite Pavers?
What are The Current Trends in Granite Paving?
Quick Enquiry
Quick Enquiry
Got a question? Contact us quickly and easily using the following form and we will get back to you ASAP.