Roma Travertine Cladding

from AUD

$28.00


(per m²)

Roma Travertine Cladding is a split face dry stack system, comes in free lengths between 200-500mm. At 150mm height and 22mm thickness, they are light in weight for easier installation. Also available in corners 150mm height, 200/80mm return.

Select options
WHY CHOOSE NATURAL STONE FOR YOUR WALLS?
Using natural stone on your walls adds depth and interest with old world charm. Natural stone has a timeless elegant look that goes really well with contemporary architecture. With motivation, there is no limit to what you can create with natural stone to achieve your goals.
Unlike artificial stone which is a combination of grout and chemical additives, real stone or natural stone is eco-friendly as no chemicals go into the quarrying and fabrication of stone walling products. Natural stone also has an elegant beauty quantified by time like the stonehenge and pyramids beautifully lasting for centuries. When you build a façade using natural stone, you are building in harmony with nature and capturing your own legacy like the buildings and monuments that have captured tradition and history of mankind through the ages.
There are different formats or terms used for natural stone wall products. Some may describe them as stack stone, stacked stone, natural stone wall cladding, stone veneer, cultured stone, wall stone, flagstone, ledgestone or ledgestone cladding. Whatever you may call it, it is all natural stone walling products that add great value and appeal to your design.
WHICH NATURAL STONE WALLING PRODUCTS ARE AVAILABLE AT OUTDOOR & GENERAL?
If you are looking to add visual appeal to your walls by creating exquisite water features, adding warm visual feeling to your fireplace or cladding pillars perhaps, at Outdoor and General we have a variety of options for you.
STACK STONE
Stack stone variety offers a traditional look, small pieces of natural stone glued together to form a panel usually 600mm long by 150mm wide with consistent thicknesses.
LEDGESTONE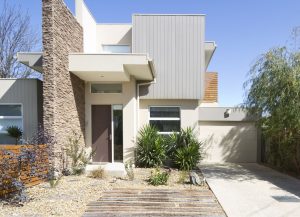 Ledgestone is made of all kinds of rectangular or square pieces of natural stone arranged uniquely on a mesh to form a veneer. It is thicker and heavier than traditional stack stone, also available in cement backing. It is primarily used for fireplaces, wall cladding, and fascia in residential and commercial architectural construction for both exterior and interior designs.
DRY STACK STONE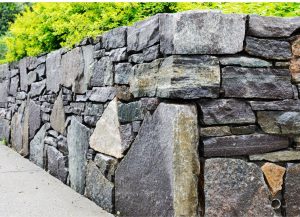 Dry stack stone offers the look of irregular stones with slit face finishes installed individually without mortar joints. This type of look adds a rustic  old-world charm with the look of quality craftsmanship.
Why choose natural stone for your walls?
Which Natural Stone Walling products are available at Outdoor & General?
Find out more about Natural Stone Walling
For all your Natural Stone Walling needs, contact us today!
From homes to commercial streetscapes, we cater for professionals and DIY market. Got an enquiry? Fill out the following form and we will get back to you ASAP.